Over our 20-year history, we've built our healthcare practice and have played important roles in bringing beneficial therapies to the Czech stakeholder.

For over 20 years, we've worked on therapeutical, preventative medicine, laboratory diagnostics, disease management, medical technology, pharma, and public affairs.
We worked for GlaxoSmithKline for 6 consecutive years to raise public awareness about the hazards of infectious diseases such as hepatitis A and B or tick-borne encephalitis and promote prevention. Through diligent key opinion leader dialogue as well as media outreach, our results led not only to a 70% response from adults about understanding the relationship between preventable disease and vaccination in children, but in later years, six children's diseases were added to the state's mandatory vaccination portfolio.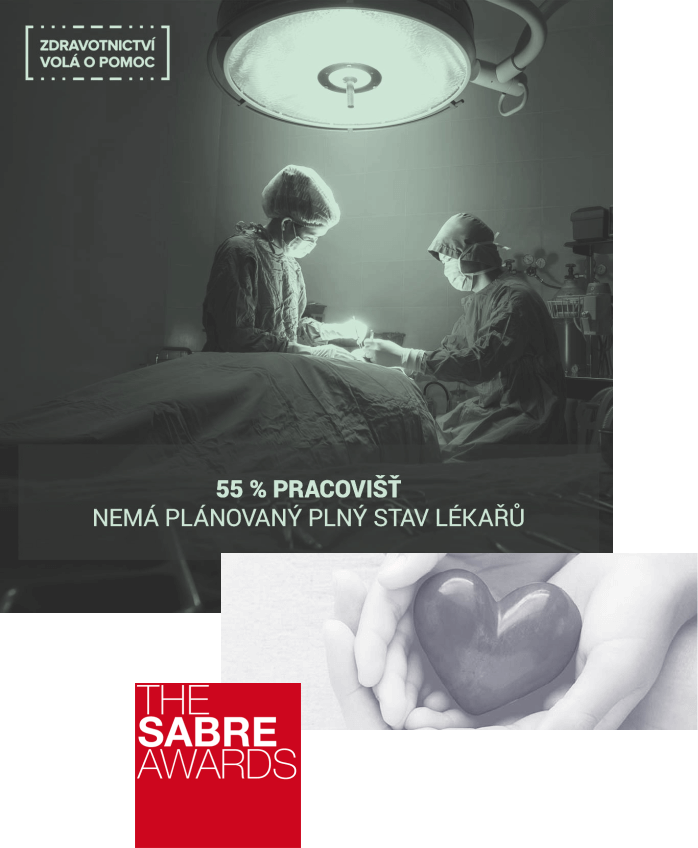 We worked with leading medical technology giant Medtronic on cardiac rhythm disease management, diabetes, spinal, cardiovascular, neuromodulation, and surgical technologies. For over 5 years, we worked on Baxter's peritoneal dialysis program, helping inform the public about the benefits of peritoneal dialysis as a method of first choice in treatment of chronic kidney failure.
For over 5 years, Ewing worked with Synlab, Europe's leading diagnostics laboratory and created Health of a Nation, which grew to become the Czech Republic´s most effective preventative disease program funded by private resources. Health of a Nation was also awarded a prestigious EMEA Gold SABRE award.
We've worked in the public affairs arena bringing two major healthcare issues to the forefront of public dialogue: a lack of of insulin pens for type 1 diabetes patients over the age of 18 and nationwide screening for kidney disease. Our objective was simple: To create support among political stakeholders and make needed amendments in legislation to provide greater access to therapy or preventative care.